*
In Çatal höyük in south Anatolia, the Y-DNA of three men has been sequenced. Two are pre-C1a2b-F16270* and the other is in a subclade of G2a2a1a3-FGC34725 and dates from 8895 ybp 6905–6885 cal BCE. He's from Level G, an early layer, since Çatalhöyük was first settled around 7100 BCE. They lived here with a number of more than 10,000 people.
After the Late Chalcolithic G-BY200778, present in both in MUR (Spain 7140 YBP) and in I1131 (Çatalhöyük 8895 ybp), both in G-FGC34725 in the YFull tree, disappears from ancient DNA.
Today there are so far only 5 people from one English family (with two different surnames) left. Surprisingly, so far there are no "G-BY200778" people today either in the Balkans or among Hispanics, even though it appears to have been very common in Iberia up to the Bronze Age (2a)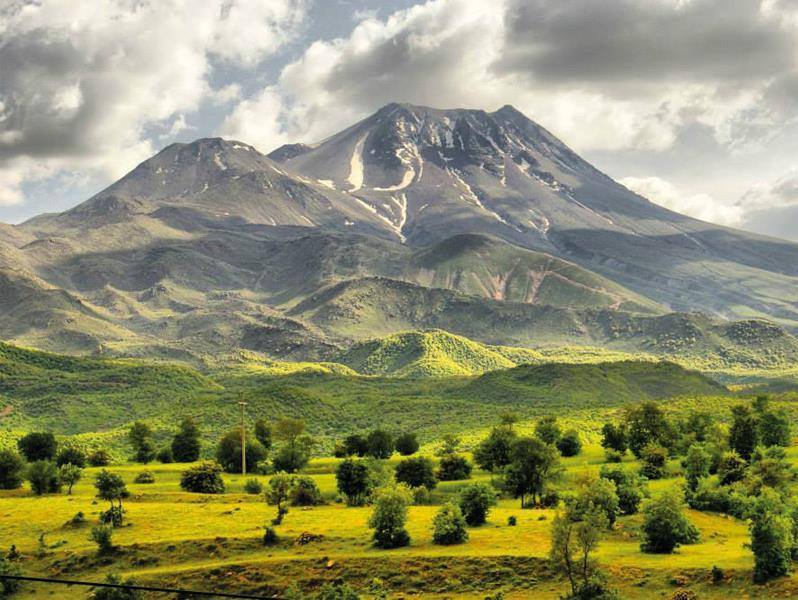 Mount Hasan where the G-PF3147 people of Tepecik-Çiftlik got their obsidian
In the Big Spread caused by an abrupt climate change about 8000 years ago they left the region in mixed G groups. G-L30 and a part of G-PF3147 went to west Anatolia and then further to Central Europe through the Balkans and to Western Europe. They brought with them the Early Neolithic culture where it is found with a number of consecutive cultures, Linearbandkeramik (LBK), flourishing about 7500-6500 ago in Germany and Italy, the Rössen Culture (RSC) flourishing about 6,400-6250 years ago, Bell Beaker culture (D: Glockenbecher-Kultur) flourishing in Europe and England from between 4850 and 4140 YBP.
An other part went along the coast of the Mediterranean to Greece, Italy Southern France and to Spain and brought there the Cardium Impression Culture. Other groups went eastwards to Iran, Azerbaijan and the Indus into Pakistan.
G-PF3147* is still found in Turkey, Greece, Britain, Germany and Bahrain and in LBK Neolithic sites in Germany and in Spain.
G remained the most common group in Central Europe till the Bronze Age around 5200 ybp, when we find Ötzi and the many G2a's from Treilles in Aveyron, in Southern France.